ON OUR WAY TO SANTIAGO!
From October 5-15, students enrolled in the University of Virginia in Valencia Program will have the chance to walk part of St.James´Way (Camino de Santiago) with us. We start at Ponferrada, and for ten days, walk through the regions of Castille and Galicia, winding up in Santiago de Compostela, where the journey ends and the memories begin: memories stored up during our days of hiking, that will stay with us for many years. ¨The Camino is not only about reaching Santiago, but also about the journey itself¨
On our trip, we will experience the architecture, the history, the food, and the culture…, forged over more than 12 centuries by all the pilgrims who, out of devotion, penitence or for other reasons, have made this way their own personal way of learning, of searching, of bonding friendships, of sacrifice. For ten days we will be walking from 25 to 30 kms. per day, with our backpacks on our shoulders, side by side with our travel companions. There will be good days, so-so days, and bad days. Some days will be rainy, others sunny, some hot, some cold. None of this will hold up the march. At the end of the day, after a long, hard trek, we will be able to lighten our load by sharing our experiences with some friend from the trail. That's what the Camino is all about.
You don't have to be an athlete to walk the Camino, just be in good physical condition. This means that you are able to walk for 7 or 8 hours without many problems. (Getting tired is not a problem: everybody's tired after walking for 7 hours!) Even the most veteran trekkers or runners at some point along the Camino end up with blisters, swollen feet, scratches, brush burns… This shouldn't worry you, since it's all part of walking the Camino.
It's important to read the itinerary where it explains: where you are going to sleep, daily kilometer coverage, necessary things to pack, and then decide whether or not you are ready to walk 220Km. in 10 days, with a loaded backpack on your shoulders. If you're interested you can get more information at: camsantiago@uvavalencia.org There are a limited number of spots, so if you're interested, sign up now! Students who are accepted on the trip will be selected from this signup list, strictly on a first-come-first-serve basis until the group is full. Come along with us, and we'll have a great time. The Camino de Santiago is a unique experience: days of hiking will make your body feel in tune with nature. We'll see spectacular views; take in beautiful works of Romanesque architecture; enjoy the hospitality of "other kinds" of people who we'll meet every day along the Way. No matter what your reason is for doing the Camino, in the end it will become a process of self-renovation that will make you look at life from a new angle. One thing is for sure, and that is you'll never forget the days you spent on the Camino. SEE YOU SOON. camsantiago@uvavalencia.org


WAY OF SAINT JAMES 2023
Departure: Thursday- Octuber, 5 from Valencia towards Ponferrada STAGES
1st Stage Friday : Ponferrada – Villafranca del Bierzo 23,32km.
2nd Stage Saturday: Villafranca del Bierzo – O. Cebreiro 29.73km.
3rd Stage Sunday: O. Cebreiro – Triacastela 21,69km.
4th Stage Monday: Triacastela – Sarria 24,50km.
5th Stage Tuesday: Sarria – Portomarin 22,75 km.
6th Stage Wednesday: Portomarin – Palas de Reí 25,06 km. 
7th Stage Thursday: Palas de Reí – Arzua 29,52 km.
8th Stage Friday: Arzua – Pedrouzo 19,20 km.
9th Stage Saturday: Pedrouzo – Santiago de Compostela 19,98 km.
Sunday – April, 16: Return to Valencia. 10:00 a 21:00h.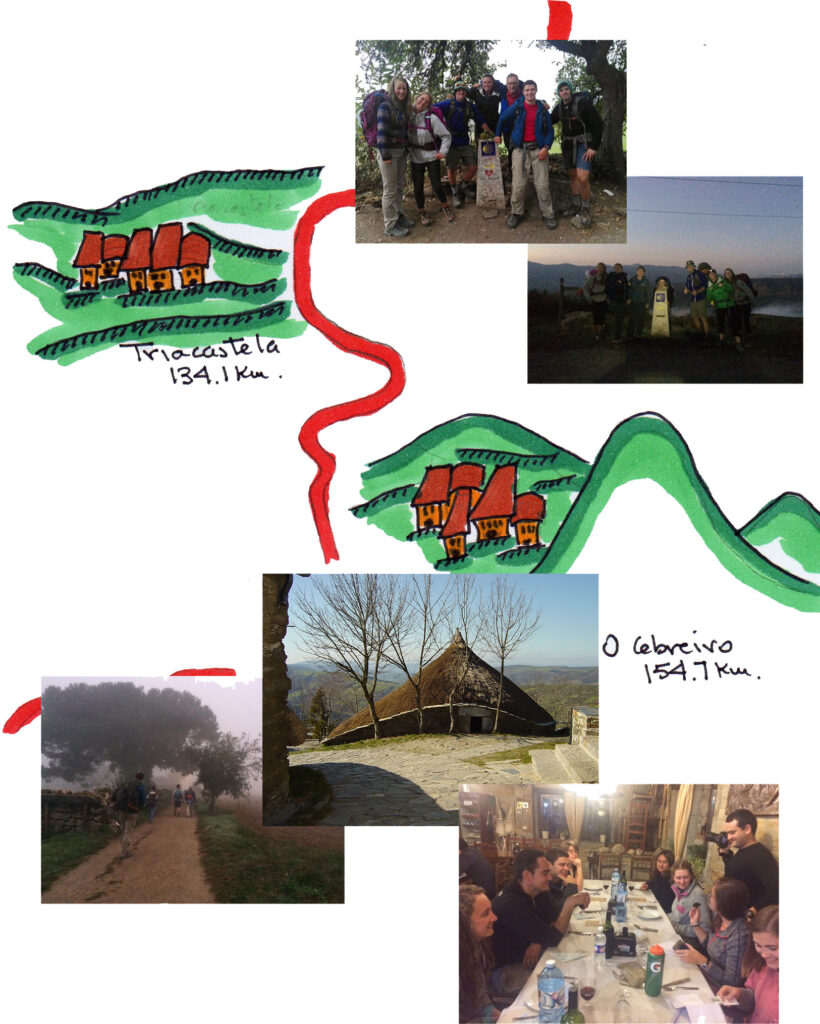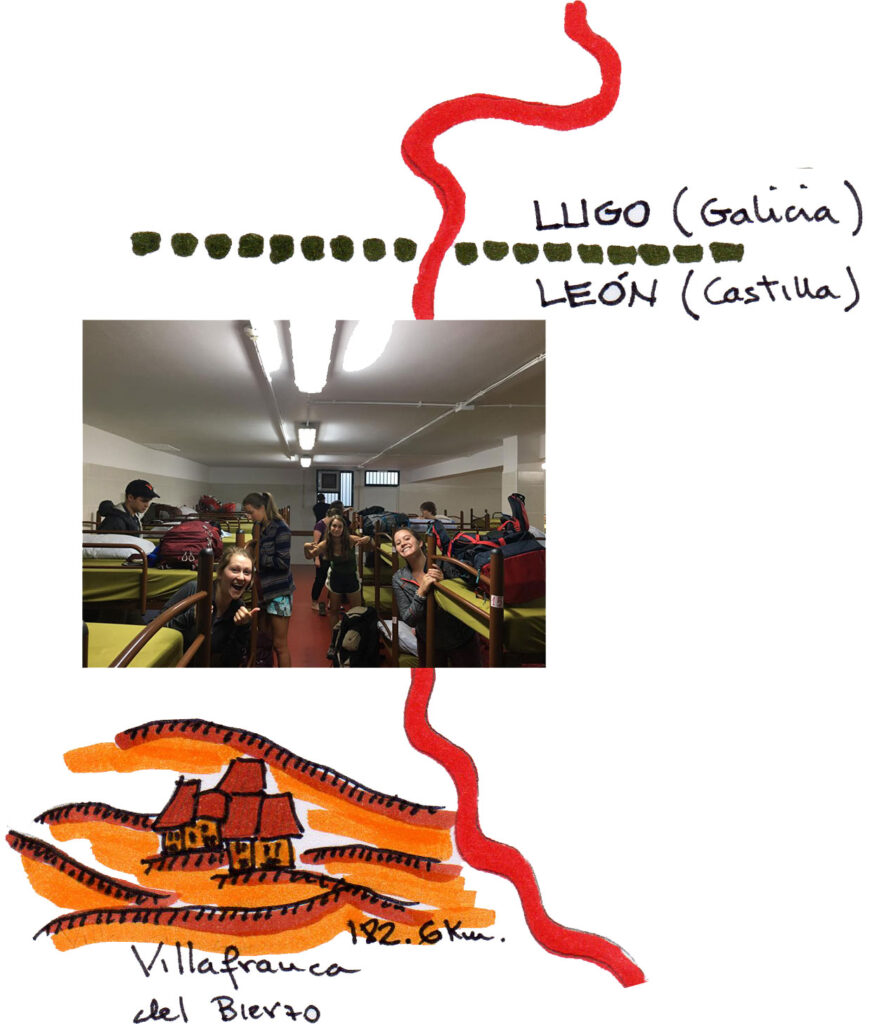 The approximate total cost of the trip €750.00.
This includes:
-Transportation: Valencia-Ponferrada(point of departure); and from Santiago de Compostela-Valencia. aprox. 250€
-Lodging and meals: We will sleep in pilgrims' hostels along the Camino. Approximate DAILY cost for meals per person: €50.00, for breakfast, lunch, dinner and lodging. This price can vary according to where we spend the night.
-You pay the organization just €250.00 at signup, for the transportation. Each
participant will pay out remaining expenses on a daily basis on the trail.
Minimum 4 and maximum 16 people.